With the release of Windows 11 Enterprise, Microsoft has introduced a range of new features and improvements designed to enhance productivity, security, and user experience. Whether you're an IT professional or a business owner, Windows 11 Enterprise brings a host of exciting features that can benefit your organization. In this blog post, we'll explore some of the top features to look forward to in Windows 11 Enterprise.
Top Features to Look Forward to in Windows 11 Enterprise:
Redesigned Start Menu and Taskbar
One of the most noticeable changes in Windows 11  is the redesigned Start Menu and Taskbar. The Start Menu now sits at the center of the screen, providing a cleaner and more organized look. This new layout allows you to access your frequently used apps and files with ease, streamlining your workflow.
Snap Layouts and Snap Groups

Windows 11 Enterprise introduces Snap Layouts and Snap Groups, making multitasking more efficient than ever. Snap Layouts allow you to arrange and manage open windows in a grid, making it easy to work with multiple applications simultaneously. Snap Groups, on the other hand, allow you to group related apps together, making it simple to switch between different projects or tasks.
Direct Integration with Microsoft Teams
For organizations that rely on Microsoft Teams for communication and collaboration, Windows 11 Enterprise offers direct integration. You can access Teams directly from the Taskbar, making it convenient to initiate meetings, chat with colleagues, and share files without the need for a separate app.
Enhanced Virtual Desktops
Windows 11 enhances virtual desktops, making it easier to create and manage multiple desktops for various tasks or projects. You can customize each virtual desktop with different wallpapers and app layouts, helping you stay organized and focused.
Improved Gaming Experience
While Windows 11 Enterprise is primarily designed for business use, it also caters to gamers. With features like Auto HDR and DirectStorage, gaming on Windows 11 Enterprise offers improved graphics and faster load times, ensuring that downtime can be as enjoyable as it is productive.
Enhanced Security Features
Security is a top priority for any enterprise, and Windows 11  doesn't disappoint. It includes features like Windows Defender SmartScreen, which helps protect against phishing attacks, and hardware-based security enhancements like TPM 2.0 support for secure device encryption. Windows 11 Enterprise also benefits from Microsoft's ongoing commitment to providing regular security updates and patches.
Integration with Azure Active Directory
Windows 11 Enterprise seamlessly integrates with Azure Active Directory, making it easier to manage user identities and access controls. This integration simplifies the task of provisioning and de-provisioning users, enhancing security and compliance within your organization.
Centralized Management with Microsoft Endpoint Manager
For IT professionals, Windows 11 offers centralized management capabilities through Microsoft Endpoint Manager. This robust tool allows you to deploy updates, manage devices, and enforce security policies across your organization, all from a single console.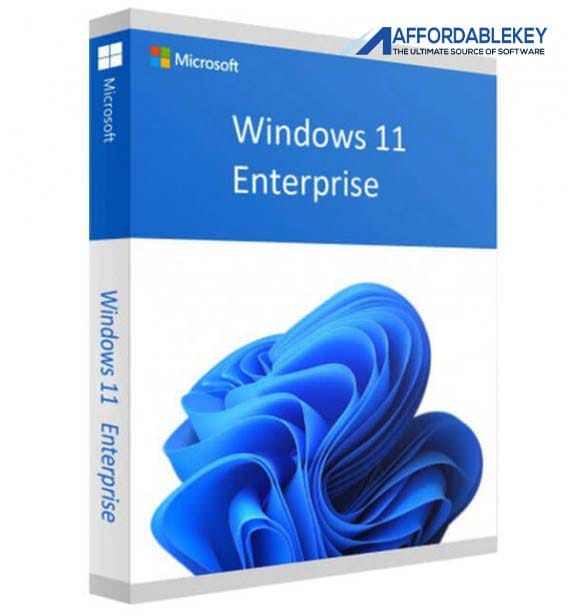 Compatibility with Windows 10 Apps
Transitioning to a new operating system can be challenging, but Windows 11 makes it easier by ensuring compatibility with most Windows 10 apps. This means you can continue to use your existing software while enjoying the benefits of the new OS.
Customizable Widgets
Windows 11 Enterprise introduces customizable widgets that provide at-a-glance information on topics like news, weather, calendar events, and more. This feature allows you to tailor your desktop to your specific needs, increasing productivity.
Conclusion
Windows 11 Enterprise offers a range of exciting features designed to enhance the productivity, security, and user experience of your organization. From a redesigned Start Menu to improved gaming capabilities, this new operating system caters to both business users and gamers. With enhanced security features, integration with Microsoft Teams, and centralized management tools, Windows 11 Enterprise is a robust and reliable choice for enterprises of all sizes. If you're looking to take your organization's digital infrastructure to the next level, Windows 11 Enterprise should be at the top of your list.